RACING TO LEARN
Lessons and lap times meet when the Lights, Camera, Traction! program, Racing-to-Learn, goes to school. We bring together professional educators, community partners, and students in a unique racing-as-learning program that explores the science behind what makes cars not only go, but go fast.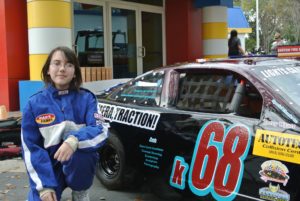 BY LEARNING TO RACE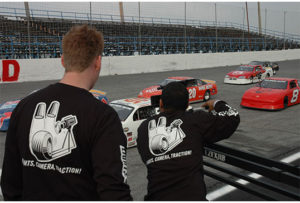 Lights, Camera, Traction! and our pilot program-partner – Lakeland, Florida's Blake Academy – offer interested students a comprehensive, intense program of building and campaigning scaled-down NASCAR-style racecars that includes competing within a budget and selling sponsorship packages that support student-produced television programming.
While students think they're
just having fun, they're actually learning the real-world disciplines that power professional motorsports, from aerodynamics and AUTO-CAD to journalism and television production. Their rewards are the knowledge they gain in the skills necessary for success in a performance-rewarded global community.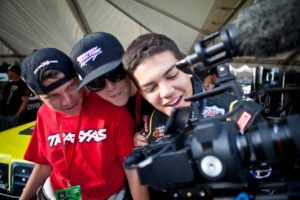 THE NEW PAINT SCHEME FOR RACING: GREEN
We put the "go" in go-green. The Lights, Camera, Traction! Racing-to-Learn program is environmentally friendly, as well as educational and exciting. Our LCT one-half scale stockcars only use 30 ounces of engine oil and students practice, qualify and race on only about a single gallon of pump gas.